Welcome to the BORN IN ARGENTINA Group!
This group is SPECIFICALLY for members who identify with the group theme 'BORN IN ARGENTINA'. If you are a member of Argentina Passions and you are logged in, please upvote & downvote the members listed. Our system is built to keep the Groups area focused solely on the appropriate members & your votes help! Also, please feel free to create and post about the BORN IN ARGENTINA Group in the Argentina Passions - Argentinian Forum. Thanks!


Results: 1 to 3 of a total of 3 results.
F
L
i
P

H
E
R
E carolina2014
12 de Agosto, 01, Argentina
SHARED SITE(S):
carolina2014's profile link

Logged In Members See More Members In Each Search And They See The Sites They Share In Common
F
L
i
P

H
E
R
E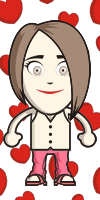 prisperez
Mar del Plata, 01, Argentina
SHARED SITE(S):
prisperez's profile link

Logged In Members See More Members In Each Search And They See The Sites They Share In Common
F
L
i
P

H
E
R
E

checkmate
Los Polvorines, 01, Argentina
SHARED SITE(S):
checkmate's profile link

Logged In Members See More Members In Each Search And They See The Sites They Share In Common
Click to open
Search

'Argentinian'

Groups: